Best & Safest Electric Scooter Helmets 2022: Top Picks & Reviews
Riding an electric scooter to school or work definitely takes out the stress of being stuck in traffic. It also provides a different kind of riding experience.
Some electric scooters can go really fast, especially the premium models that are made for leisure and adventure riding. Even if your riding skills are on-point, there are still risks for both kids and adults. Even the safest models cannot ensure your safety 100%, and that is understandable. 
Fortunately, there are safety precautions that you can apply to minimize these risks such as investing in the best electric scooter helmet. 
In this article, we will show you some of the recommended products, and show you how to select the best option to protect your head when riding. 
What is an Electric Scooter Helmet?
As far as we know, there aren't any helmets specifically made for riding electric scooters yet, but there are options that can provide you with satisfactory protection. You can choose among a bike helmet, skateboarding helmet, or even a motorcycle helmet. 
The right one, however, will depend on certain factors like your speed, your style of riding, and purpose. This article aims to answer all of your questions regarding choosing the best helmet for riding an electric scooter, as well as other concerns. 
Do I need an Electric Scooter Helmet?
Whether you are an adult or a kid, wearing an electric scooter helmet is highly recommended. Your head is certainly one of the most vital parts of your body and should be protected from possible injuries at all costs. 
Common Injuries When Riding an Electric Scooter
According to a study in Detroit, MI, (1) the most common head and neck injuries when riding an e-scooter are:
Brain Injuries (32.5%)
Lacerations (24.9%)
Contusions and Abrasions (15.6%)
Concussions (11.1%)
Fractures (7.8%)
According to a news article by USA Today (2), over 40,000 injuries directly linked to electric scooter riding are recorded from 2016 to 2020.
Because of the risks of riding, yes, you need an electric scooter helmet as well as scooter protective gear. Learning how to ride an electric scooter is the first step into safety, and wearing electric scooter protective gear like a helmet and pads is the next immediate step. 
Don't worry, because wearing a helmet can minimize these risks. Electric scooter riding might be dangerous, but it does not mean you should avoid riding an electric scooter if it can benefit your daily commute. 
Bicycle helmets, according to statistics (3), can reduce the risks of death and serious injuries by 74% and 13%, respectively. It is pretty evident that you should wear a helmet whether you are riding a bike or an electric scooter. In addition, in all the recorded bike-related deaths, 97% of those people were not wearing a helmet. 
Some people don't like wearing helmets because they think that it's uncool, or because it messes up their style, but we wouldn't recommend you to compromise your safety just because you think it doesn't look cool.
Besides, there are a bunch of cool scooter helmets on this list that will not only protect your head but will go with your style as well. Because of all the statistics that point out that wearing a helmet is, in fact, safer, you should not think about your style but think of your safety instead. 
Wearing a helmet is cool and even if you are up to date on the best electric scooter for adults or the best electric scooter for kids and teens in the market, it would be pointless without a helmet. 
Aside from wearing a helmet, there are other ways to keep you safe when riding an electric scooter, such as learning how to ride an electric scooter properly, choosing the right option depending on your purpose, choosing the right one depending on your skill, and a lot more. You can read about the best electric scooter safety tips for more information.
What is the Best Electric Scooter Helmet Type For Me?
At the moment, your choices are a bike, skateboard, downhill, or motorcycle helmet. All of these options will work in protecting your head before you shred, and you can select the best option depending on your speed and the type of riding you will be doing. 
Just think of it this way. The faster you go, the more protection you will need. 
A half-shell helmet will protect your head, but your face, jaw, and chin will be exposed. A half-shell bike helmet would be ideal for slow riding at around 5 to 15 miles per hour.
Anything above 15 miles per hour would be too dangerous for wearing a half-shell, so it would be ideal to get a helmet with more coverage when riding at faster speeds. The only downside to downhill and full-face motorcycle helmets is the added weight.
There is one thing that might affect your riding experience when wearing a full-face helmet, and that is breathability. With a half-shell, you see and hear clearly. Plus, you get a feel for your surroundings by using more senses. However, as I mentioned earlier, it wouldn't be ideal for riding at faster speeds. 
To learn more about the different types of helmets for riding an electric scooter, here are some of the common types that you can use:
Types of Bike and Electric Scooter Helmets
Bike Helmets
One of the most common types of helmets you can use for electric scooter riding is a bike helmet. There are different types of bike helmets you can use such as cycling helmets or BMX helmets. 

Cycling helmets are usually lightweight and well-ventilated. Plus, they are built with better aerodynamics so you can cut through the wind with less drag when riding. The design is very effective in absorbing impact, helping prevent skull fractures and other injuries. These helmets are usually made with durable materials, like hard plastic or carbon fiber.
BMX helmets, on the other hand, are more like a typical bike or skateboard helmet. It provides great protection to prevent head injuries and head trauma, but it is usually less aerodynamic and less breathable.
Bike Helmets are excellent for cruising and riding under 15 miles per hour.
Skateboard Helmets
Certified skateboard helmets can also be used for cruising and even going fast if you choose a full-face longboard racing helmet. These helmets provide a good amount of protection. Plus, the full-face longboarding helmet option is a lot lighter in weight, compared to a motorcycle helmet. 
Skateboard half-shell helmets are reminiscent of BMX helmets, as they look the same and would normally provide the same amount of protection for your head. 
Mountain Bike or Downhill Helmet
A downhill mountain bike helmet is suitable for electric scooter riding, especially if you plan on going over 15 miles per hour or plan on riding on different types of slopes and dirt terrain. 
Mountain bike helmets are like full-face motorcycle helmets with the absence of a visor.  but They are lighter and more ventilated, with a lot more protection and coverage compared to a half-shell. These helmets are usually used for riding downhill mountain bike trails and for doing jumps on a mountain bike. 
Because they are light enough for riding, they will work perfectly for faster electric scooter riding without feeling too awkward. 
Motorcycle Helmet
I do not recommend wearing full-face motorcycle helmets when riding an electric scooter unless you plan on riding over 30 miles per hour and going on long-distance rides. It may be too heavy and bulky for short commutes, and it wouldn't be ideal for the average rider. 
Now that you know the different types of helmets you can use, here are some of our e-helmet recommendations:
(Remember: there are more types of helmets, but we only chose the relevant options that you can use for riding an electric scooter.)
Compare BEST Electric Scooter Helmets in 2022
Rank
Products
Feature
Website
Best Overall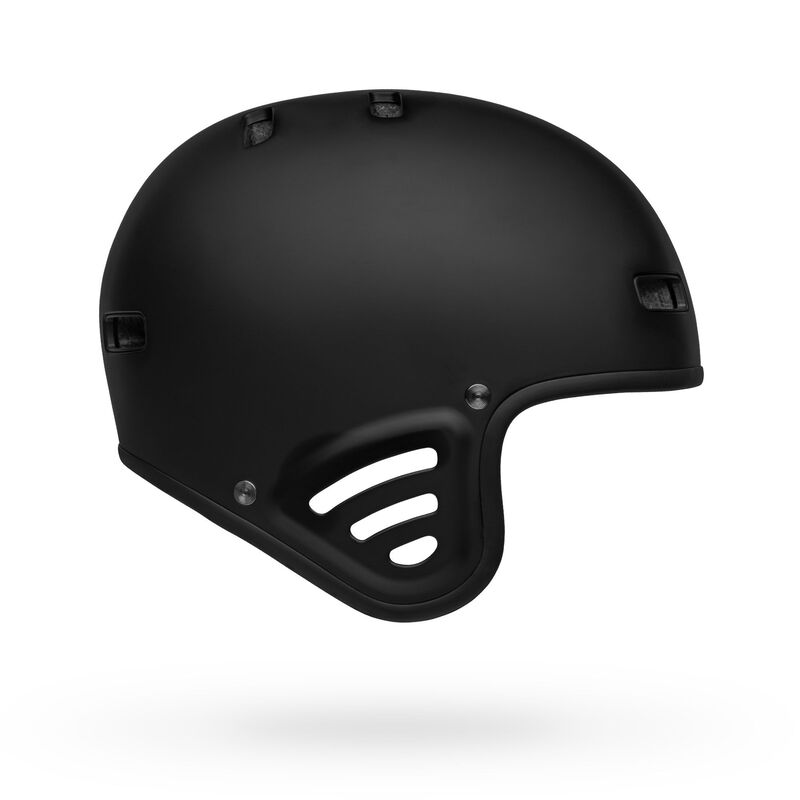 ✔ Ideal for both cruising and commuting
✔ Wider coverage
✔ Provides excellent ventilation
Best Premium Option
✔ Premium look and feel
✔ Protection and performance
✔ Quality construction
Best Budget Option
✔ Enough protection
✔ Comes in tons of different colors
Best for Commuting
✔ Handy and useful visor
✔ Great option for commuting
✔ Blocking glaring sunlight
Best for Off-Road Adventures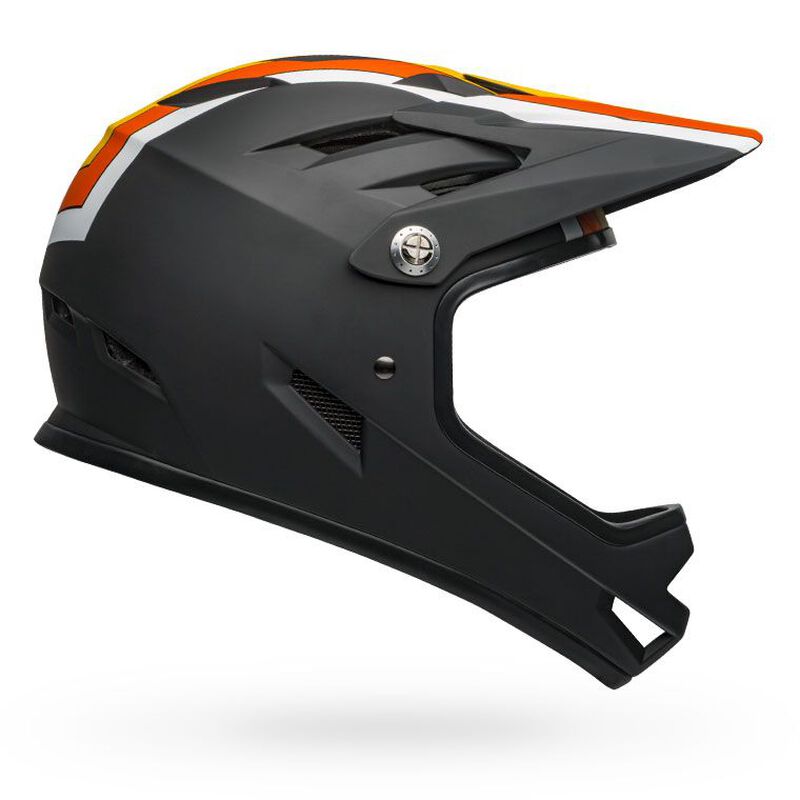 Best Motorcycle Helmet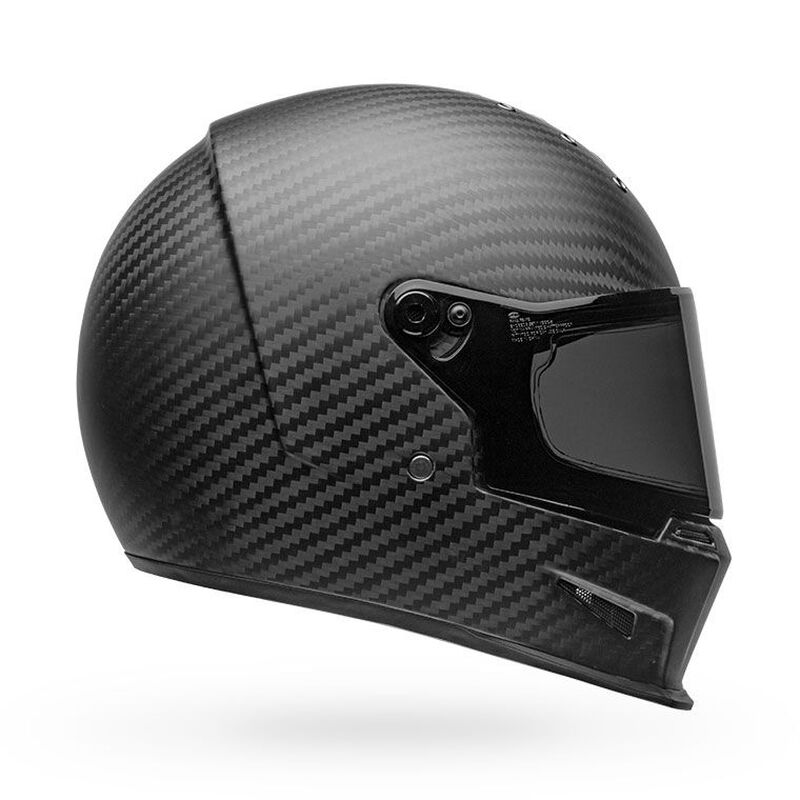 ✔ Full protection
✔ Made with durable carbon fiber materials
✔ Long-lasting helmet
Best Electric Scooter Helmets in 2022
The Bell Racket helmet is a great bike and electric scooter helmet. It is ideal for both cruising and commuting. Aside from the wider coverage if you decide to go a little fast, it also provides excellent ventilation. 
Because this bike helmet is designed for doing big BMX tricks, such as jumping over ramps and doing massive tricks, it can provide ample protection for your head with its excellent impact absorption.
2. Giro Aether Spherical Helmet
This helmet features a premium look and feel. Everything from the quality of construction to the look and fit is pretty spot on with this cycling helmet. In terms of protection and performance, the Giro Aether Spherical Helmet does the job of protecting your head without compromising comfort. 
Because it is a premium option, this helmet is quite expensive compared to other cycling helmets. Once you try it on and see how comfortable it is, you will totally find the price reasonable.
3. Triple 8 Certified Sweat Saver
If you are looking for a budget option that offers enough protection and comes with certification, the Triple 8 Certified Sweat Saver might be your best bet. It comes in tons of different colors and is versatile and properly ventilated. 
Although this option is classified as a skateboarding helmet, it is a great option for riding an electric scooter as well.
Because of the addition of a handy and useful visor, the S1 Lifer Visor Helmet is a great option for chilling and commuting. You wouldn't usually go too fast when commuting, especially in congested urban areas with pedestrians and cars everywhere. This is why a lightweight half-shell will do the trick. 
This helmet has the most certifications for both the US and Europe, so you wouldn't have to worry about the impact protection it can give you. Plus, the visor works like a charm for blocking glaring sunlight.
5.  Bell Sanction Downhill Helmet
If you want to go a little fast, the Bell Sanction helmet is a great choice. Despite being a mountain bike downhill helmet, it is still pretty light and it does not feel awkward when used for riding an electric scooter. 
It is also very cheap, considering it is made by Bell, one of the leading protective gear and helmet manufacturers for both motorcycle riding and all-around biking.
6. Bell Eliminator Carbon
Now, e-riders do not usually resort to a motorcycle helmet when commuting, but if you want full protection, the Bell Eliminator Carbon is your best choice. 
It does not only look stunning, but it is also very light for a motorcycle helmet. Because it is made with durable carbon fiber materials, it is a long-lasting helmet that can provide the maximum amount of protection when riding really fast or when going on a long-distance ride.
How to Choose the Best Helmet for Riding an Electric Scooter: Factors to Consider
If you still cannot decide which is the best electric scooter helmet for you, here are some factors that you can consider. 
Safety and Certification
Before setting your mind on a helmet, make sure they have all the necessary certifications, stating that they are durable enough and can absorb high-impact to protect your head. Make sure the helmet you want has two or more of these certifications:
ASTM 1492
CPSC 1203
CE EN 1078
DOT FMVSS 218
Snell M-2005
Snell M-2010
ECE Certification
Size
It's essential to get a helmet of the right size. Make sure it is not too tight and not too loose. The right size can go a long way in terms of actually protecting your head and absorbing impact. 
Weight
You don't want something that is too heavy, and you don't want a helmet that is too light either. The right combination of the size, padding, and weight of a helmet is key to getting the best amount of protection and performance. 
Ventilation
An e-helmet, especially a full-face option should be well-ventilated. In the summertime, having a solid helmet with minimal ventilation may affect your ability to ride and your patience. You must choose whether you want more foam padding for protection or more holes for ventilation. 
Purpose
Make sure you know what you will be using a helmet for. 
For commuting, you want something lightweight and easy to carry anywhere with ease. A half-shell cycling or skateboarding helmet should be enough, given that you wouldn't go too fast. 
Off-road electric scooters are usually faster and more powerful than regular electric scooters for commuting and cruising. If this is the purpose, then you will need a downhill or full-face helmet that is lighter than a motorcycle helmet. 
Cruising means you will not be going too fast. A half-shell helmet is perfect for cruising, especially if you want to feel the wind on your face. 
Conclusion
I think it is safe to say that it is safer to ride with a helmet on than without one. Riding an electric scooter is pretty rad, and it is proven that wearing a helmet can reduce the risk of injuries. Now that you know everything about choosing the right helmet for your electric scooter, make sure you have fun and take care on your next ride!
FAQs
References
https://www.usatoday.com/story/tech/2020/01/09/electric-scooter-injuries-sent-nearly-40-000-u-s-er/4421041002/