12 Best Folding Electric Scooter 2023: Top Picks & Reviews
The ideal electric scooter for commuting is a foldable electric scooter. Since you will have to carry it with you in-between bus or train rides, you need one that is light and not too bulky for public transport. Lucky for you, a lot of the companies that develop electric scooters are figuring out ways to make their products lighter and foldable without compromising quality and performance. 
In this list, we will review and compare some of the best folding scooters for adults, children, and teens alike. Each electric scooter is categorized according to what it excels in, such as the best overall, the best cheap option, the best for kids, and etc. We will also show you how to choose the best folding electric scooter for you and your kids.
Compare Best Folding Electric Scooter
Rank
Products
Feature
Website
Best Overall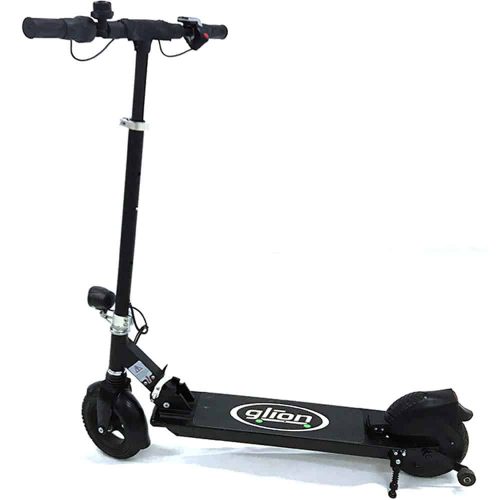 ✔ One of the best folding systems in the market
✔ Portable when carried like a suitcase
✔ Decent speed
Best for Commuters
✔ Excellent maximum range
✔ Fast speed
✔ Sleek and elegant finish
Best Premium Option
✔ Cool overall design
✔ Fast maximum speed
✔ Ultra-light materials
Best Affordable/Cheap Option
✔ Affordable
✔ Manual brake allowed
✔ LED displays vital information
Best Mid-Range
✔ Great for all-terrain and uphill travel
✔ Neat design and aesthetic
✔ Durable
Best Range
✔ Easy to use
✔ Multiple riding modes
✔ Improved range
Best Top Speed
✔ Insane speed
✔ Insane range
✔ Excellent load capacity
Best Lightweight
✔ Durable
✔ Battery monitor included
✔ Easy to fold
Best for Kids
✔ Sturdy and durable
✔ Strong 350-watt motor
✔ Stable frame that can be used for jumping off curbs
Best for Teenagers
✔ Safety in lighting features
✔ Good construction quality
✔ Minimalist design
Best for Heavy Adults
✔ Excellent weight capacity
✔ Excellent speed and range
✔ Anti-theft design
Best from Razor
✔ Lightweight
✔ Easy to operate
✔ Anti rattle folding technology
11 Best Folding Electric Scooter in 2021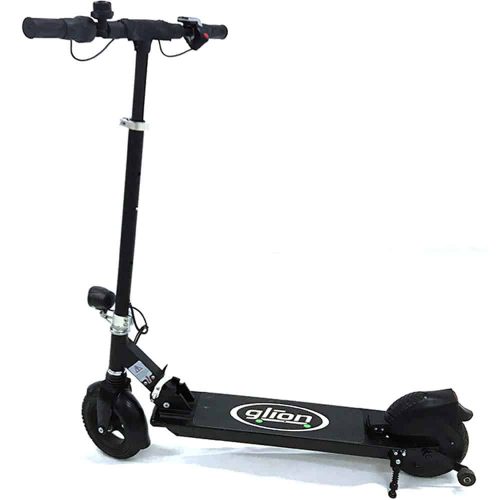 The Glion Dolly foldable commuter electric scooter is one of the best e-scooters overall, and not just because of its quick foldability. It may not be the fastest or has the most range, but it is a reliable scooter that shows a lot of promise in terms of reliability and ride comfort. 
Power, Range, and Speed
The 250-watt motor on the Glion Dolly electric scooter provides the right amount of power you need to safely get where you need to be. Going too fast on sidewalks may not be legal in some states, which is why 15 miles per hour is just enough speed to enjoy the commute without hurting yourself or others. 
It can reach distances of 15 miles with the help of its 36-volt battery, which is enough for short commutes. Charging time is less than four hours, so you can get a full charge quickly.
Quick Folding, Maintenance-Free Tires, and Good Build Quality
The Glion Dolly is built with lightweight but high-quality materials. It is very easy to fold and carry around if your commute requires you to ride the subway. It boasts a sleek style where it meets ride quality and performance. The Honeycomb airless tires are built to last and withstand tiny bumps and road imperfections, ensuring a very comfortable ride. 
When folded, you can easily carry the Glion Dolly electric scooter like a suitcase, making it the best choice for foldability and portability. It only weighs around 28 lbs, which is lighter compared to other models with this kind of build.
Specifications
Despite its long-range capabilities and external battery, the Segway Ninebot ES4 is still a lightweight and portable option that is best for commuters. It folds easily and is equipped with a motor to provide a good amount of speed, range, and ride comfort. 
Power, Range, and Speed
The massive 800-watt motor and the external battery are powerful enough to go through inclines with speed, making the Ninebot ES4 the best foldable electric scooter for commuting. It can hit up to 19 miles per hour and a range of 28 miles on a single charge. Charging time takes about seven hours, but if your commute is 10 miles going both ways, you do not need to charge it every day.
Stylish Design Meets Performance and Function
The Segway Ninebot ES4 sports a cool design that people with minimalistic tastes will surely appreciate. The materials used to build this electric scooter are high-quality and it is built with commuters in mind. It has most of the essential features onboard such as lights, LED speedometer, and a battery gauge. One of its most notable features is Cruise Control that allows you to cruise at a certain speed you set. 
Operating the Segway Ninebot ES4 is such a breeze. With the use of both of your thumbs, you can brake and accelerate as you wish. The only downside is the non-pneumatic tires which are not really ideal for bumpy roads.
Specifications
The Unagi Model One is one of the finest electric scooters that dominate in almost every category. It is built with the lightest and most durable materials, and the overall finish is remarkable. Saying that the Model One is the Tesla of Scooters is such an understatement. 
Power, Range, and Speed
The Unagi Model One has moderate speed and range. It has an average-sized motor of 250-watts that can reach speeds up to 20 miles per hour when unlocked. The reason you need to unlock the max speed is because of the scooter laws in the United States. Range wise, the Model One could use a little improvement. However, it is all about style and detail.
Style, Performance, Magnesium Handlebar, Maximum Customization
This folding electric scooter is built with aircraft-grade materials, which are both lightweight and durable. The handlebar is made with magnesium that is 30% lighter than aluminum. The Unagi Model One is the epitome of portability and style. You can get the Model One in a variety of colorways. Plus, for an additional price, you can even get a customized colorway.
The Model One has the essential features that you need in an electric scooter, with an extra style boost. It has good acceleration and braking feel, but the Unagi really shines in terms of its physical appearance. If style and aesthetic is important to you, as well as performance, then this electric scooter is worth checking out.
Specifications
If you need a folding electric scooter for adults, kids, and teenagers the Gotrax GXL V2 is an excellent choice especially if you are on a budget. This affordable electric scooter has most of the essential functions you need in a scooter. It runs at average speeds and the range is pretty decent, but most of all, the GXL V2 is quite affordable. 
Power, Range, and Speed
Equipped with a 250-watt motor, the Gotrax GXL V2 can reach speeds up to 15.5 miles per hour. However, the range could use a little improvement. You can only ride for 12 miles on this thing, which is pretty decent and substantial for some people. 
Regenerative Brakes, Solid Construction, Can't Believe it is Cheap
Honestly, for something as affordable as the Gotrax GXL V2, it has some features you would not find in any other budget option. It has regenerative brakes (2) which basically charges the battery a little every time you use the brake. This is a pretty impressive feature for a cheap electric scooter. 
If you see the Gotrax GXL V2 for the first time, you would think that it is an expensive scooter. In addition to its superb function, Its elegant look does not match the price. You can use manual braking along with the hand-operated brake for safety precautions. Plus it is equipped with 8.5-inch tires that make for smooth riding quality.
Specifications
The Mercane Wide Wheel is one of the most stylish electric scooters you will come across. The finish gives out a "low-rider" vibe. It is not too flashy but it has a certain appeal that will make heads turn. However, the Wide Wheel is not only about style, but it is also equipped with power, speed, and range, making it one of the best electric folding scooter today. 
Power, Range, and Speed
The Mercane Wide Wheel is equipped with two 500-watt motors. The power of the motor can let you ride up to 25 miles per hour, and reach a 25-mile distance on a single charge. Charging the 48-volt battery takes about 6 hours, which is pretty quick given the range. Make sure you use the charger that comes with the package so that you will not damage the battery.
Uphill Power, Off-Road, No Flats
The Mercane Wide Wheel can carry riders up to 220 lbs. The powerful motor can ride uphill and off-road, without compromising too much speed. The 8.9-inch tires are built to last for a long time without experiencing flats, making this electric scooter virtually maintenance-free.
The quick folding system is why the Mercane Wide Wheel ended up on this list. The item may be a little bit heavier than others, but the combination of its power and style makes up for that. Still an impressive fold up electric scooter. 
Another downside, which is probably not that big of a deal, is that the Mercane Wide Wheel is not waterproof. Some people do not like to ride in the rain anyway. However, having a waterproof electric scooter must be nice in case it rains.
Specifications
The Xiaomi Mi M365 Pro is an excellent commuting electric scooter that goes the distance. It is lightweight, has decent speed, and pretty easy to fold. For a scooter that can reach a 28-mile distance, the item is worth the investment. 
Power, Range, and Speed
The Mi M365's 300-watt motor can provide the electric scooter with a suitable speed for commuting. 15.5 miles per hour is just the right amount of speed for a safe, but still exhilarating, commute. The distance of the M365 Pro took a big leap from its predecessor. From 15 miles, the Pro version can now go up to a whopping 28 miles on a single charge. Charging time is at 8.5 hours, which is still pretty quick. 
Contemporary Style meets Essential Function
The Overall aesthetic of the Mi M365 Pro resembles somewhat of a modern look. The all-black design is highlighted by the elegant red accents, giving it a sports car appearance. Style is not the only factor that makes this electric scooter worth buying. It is also packed with a range of features, such as multiple riding modes fit for riders at any experience level. However, adding a couple more features could have made the M365 Pro the best overall. 
With that being said, the Xiaomi still deserves a spot on the list for the best range because of its extended riding distance. Overall, it is the best electric folding scooter that is fun and safe to ride.
Specifications
This next portable electric scooter on the list excels in terms of speed. It also sports a heavy-duty look, making it perfect for any kind of purpose. Whether you are looking for a scooter for your daily commute or a recreational scooter for riding dirt trails, the Nanrobot D4+ has got your back.
Power, Range, and Speed
The Nanrobot D4+ is equipped with two 1000-watt motors that make the electric scooter reach speeds of 40 miles per hour. The 52-volt 23Ah Li-ion battery allows it to reach a 40-mile distance. Charging may seem too long, but considering the distance, a 10 to 12-hour full charge is not that bad if you think about it.
All-around Versatile Scooter
The Nanrobot D4+ is an all-around electric scooter that you can use for any purpose. The construction quality is remarkable. It is built with high-quality materials that are made to last for daily use. The 10-inch fat off-road tires give it an excellent ride quality on almost any kind of terrain. 
You can feel the power of acceleration without experiencing the fear of falling off the deck. The electric braking system is safe to use, even when coming down from high speeds. It has excellent foldability for an electric scooter of its caliber, and the only downside of this electric scooter is that it may be too fast.
Specifications
If you need an electric scooter that has the essential features of a commuter built with lightweight materials that define portability, the Xiaomi Mi M365 is an excellent choice. 
Power, Range, and Speed
This electric scooter is great for commuting. It is easy to carry around because of its lightweight and excellent foldability. The Xiaomi Mi M365 shares a lot of similarities with the pro version. It might not reach the same distance, but 18.6 miles is still suitable to get you to places and back without running out of juice.
It can go up to 15.5 miles per hour with the help of its 250-watt motor and 42-volt battery. The charging time is only 5 hours. Considering the range, the duration between charges is not bad at all. 
Elegant Design, Easy to Fold, and Safe
The Mi M365 is equipped with all the features you need that makes a great electric scooter. Let us talk about the attractive and minimalist design. This electric scooter truly defines the saying "less is more." The simple design is what makes this electric scooter one of the best-looking scooters out there. It is light enough to be carried around on the subway and the bus. It is quick to fold, making it worthy of a spot on this list.
It also comes with extra features such as the Bluetooth app that displays important scooter diagnostics such as speed, riding mode, and battery life. It is also armed for safety. The headlights and rear lights make it easier for riders to use this electric scooter even at low light conditions. The rear lights make it easier for people to spot the electric scooter even at the lowest light conditions.
Specifications
The Macwheel MX1 is a commuter scooter that both kids and adults can enjoy. Kids under 10 years old might not be able to handle the size and speed of this scooter, but do not worry because there are a lot more options for younger kids. 
Power, Range, and Speed
15.6 miles an hour can be a little too fast for kids, but you can switch to a riding mode that would be more appropriate for the skills of the user. Your kid can enjoy hours of electric scooter fun with the 36-volt Li-ion battery that can reach a distance of 18.6 miles. Kids can get too excited to ride, but thanks to the fast-charging battery, they do not have to wait a long time to get a full charge. 
Ease of Operation, Fast Folding, Great Tires
Even if 15.6 miles is kind of fast for younger kids, the Macwheel MX1 is still a safe scooter. It is easy to operate, and kids can get the hang of it in no time. It features safe electronic braking and a wide deck to keep your kids' feet on board at all times. It is equipped with 8.5- inch airless worry-free tires that give a smooth and satisfying ride. 
28 lbs may be a little heavy for younger kids, but when the scooter is folded, your kids can drag the scooter and let the wheel roll. By doing this method, the extra weight is absorbed by the ground making the electric scooter a lot more comfortable to move around.
Specifications
The Segway Ninebot ES2 is basically a lighter version of the ES4. It does not have the external battery, but it still can haul a decent range that teenagers would appreciate. Without the extra battery, the weight is stripped down to 27.6 lbs, making it a lighter option that is best for teenagers on the go.
Power, Range, and Speed
The Segway Ninebot ES2 is equipped with a 300-watt motor giving it a boost of 15.5 miles per hour. Teens can use it for commuting to school, hangouts, and even for quick errands. Your teen will be glad if you ask them to do an errand that involves a fun ride across town. 
Lightweight, On the Go, Sleek Design
This electric scooter is an impressive folding electric scooter. The one-step folding design is incredible. Once folded, you would not feel any rattling as the handlebars would be securely locked in place. Aside from the sleek all-black design and excellent build quality, the Ninebot ES2 is equipped with safety features such as a double braking system and bright headlights so your teen can ride in low-light riding conditions.
Specifications
11. Qiewa Q-Mini Electric Scooter
The Qiewa Q-Mini is an excellent electric folding scooter for adults. The Q-Mini might be small, but its maximum payload is massive. Heavy adults can enjoy both outrageous power and portability in a stylish package which is the Qiewa Q-Mini. 
Power, Range, and Speed
You are probably thinking, how could a 500-watt motor support a maximum weight capacity of 550 lbs? Motor sizes are not always responsible for the speed output. There are several factors that come in such as the battery and motor build quality. The Q-Mini can reach up to 37 miles per hour with a maximum distance of 38 miles even with a heavy rider. 
Heavy-Duty, All-Terrain, Anti-Theft Design
This portable electric scooter for adults is built with heavy-duty use in mind. Built with high-quality materials inside out, the Q-Mini can withstand use and abuse for years. Some of the most notable features are the adjustable handlebar height, the dual headlights, solid rubber tires, and the innovative anti-theft design.
Specifications
12. Razor E-Prime Electric Scooter
Razor has been making scooters for a long time now, which is why their company is well-known for making some of the best products for kids and adults alike. The E-Prime electric scooter by Razor is one of their top-notch foldable scooters you can purchase right now.
Power, Range, and Speed
It features a decent speed of 15 miles per hour. The 7.5-mile range may not be enough for long commutes, but it is still enough for commuting in between subway and bus rides. Charging time may be too slow as well, but slow charging can make the battery last more charge cycles in the long run.
Ultra lightweight, Rattle-Free Ride, Rubber Prism Grips
The Razor E-Prime is one of the lightest electric scooters by Razor. It is an ultra lightweight folding scooter that weighs only 21 lbs. It is also equipped with a quiet anti-rattle folding technology that makes the ride safe and stable. The rubber prism grips also reduce strain and fatigue when riding through bumpy sections of the sidewalk and road. Overall, the Razor E-Prime electric scooter boasts a highly comfortable ride that is easy to carry and stow away.
Specifications
Buyer's Guide: How to Choose the BEST Foldable Scooter for you
When choosing the best foldable electric scooter, you must consider a few things such as the purpose, rider weight, and your preferred speed. The portable electric scooters you choose must have your preferred specs, and here are some factors you need to consider before picking one up:
Purpose
Before choosing a scooter, make sure you determine why you are buying on in the first place. For commuting, you need a folding e scooter that is reliable and lightweight. Most foldable scooters are actually excellent for commuting.
Speed and Power Output
Make sure you choose a scooter with enough power output to take you where you need to be at the right amount of speed. In the United States, most places only allow a maximum speed of 15 miles per hour for electric scooters (1).  Make sure the electric scooter you choose rides within the allowed speed limits. 
Range and Battery
The next thing to consider is the range. A scooter must take you to your destination and back without running out of juice. Take note that the range may vary, depending on the rider's weight and speed. 
Portability and Foldability
All of the scooters on the list are foldable. The best portable electric scooter is one that folds quickly and easily, especially if you plan on riding a bus, cab, or train in between commute. A bulky scooter may not fit in overhead bins, but scooters such as the Unagi Model One or Segway Ninebot ES2 are very portable options. 
Weight and Weight Capacity
The weight of the electric scooter is also a factor that you need to consider. You may not be carrying the scooter around most of the time, but the weight affects the handling. If you plan on commuting in highly populated areas, choose a scooter with the right weight to avoid any accidents.
Build Quality
The build quality ensures the reliability of the electric scooter. Choose a durable model that is fit for everyday use. You will come across different materials such as aluminum, magnesium, and aircraft-grade materials. Most of these options are great. However, you still need to make sure the build quality is fit for the level of use and abuse, weather conditions, and rider weight. 
References
zippyelectrics.com may earn commissions when you purchase items through links to external source such as Amazon. Read our affiliate disclosure here.